Level up your agility skills!
Are you working with agile teams and you feel your meetings don't have clear actionable outcomes, that it could take less time to make decisions, that the meeting derails and loses purpose and it's hard to bring everybody back on track?
We have all been there... That's why Agilar, a company with over fifteen years of experience in consulting, coaching and training in Agile frameworks partnered with Lucia Baldelli, an experienced ICF Professional Certified Coach (PCC), Scrum Alliance Certified Enterprise Coach (CEC) and Certified Team Coach (CTC), to bring you this training.
During two days, participants will get group facilitation tools and learn techniques to design effective meetings and workshops, develop their facilitation skills and capability to foster collaboration and gain practical experience facilitating specific agile practices.
All this will be backed by a certification given by ICAgile, a leading internationally recognized accreditation and certification body.
In this course:
You witness and practice various different approaches to facilitating standup meetings, planning meetings, and retrospectives.
You will add several techniques to your toolbox that will help facilitate effective problem solving and decision making.
You will know how to organize and facilitate Agile meetings effectively in a variety of contexts, with clear purpose and group activities to achieve the desired outcomes.
You will go back to your teams facilitating better, achieving more meaningful collaborative conversations and giving and receiving better feedback.
You will learn about the Agile competency framework and the career progression of a Facilitator.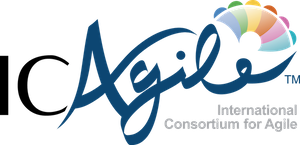 Are you working as a Product Owner and have a difficult time facilitating conversations and decisions among challenging stakeholders?
Are you working as a Scrum Master or Agile coach and are struggling to have great, effective team events (Planning, Reviews, Retrospectives, ...)?
Are you a leader working with Agile teams but struggling with creating collaborative (instead of reporting) meetings?
Are you an organisational change agent running many different workshops?
Then this training is for you!
About the trainer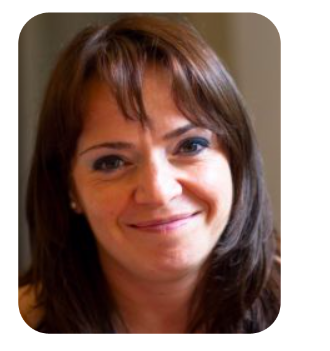 Lucia is a ICF Professional Certified Coach (PCC), Scrum Alliance Certified Enterprise Coach (CEC) and Certified Team Coach (CTC) qualification. She has been working for 18 years on Agile Transformations of geographically distributed enterprises and has worked at all levels, from Teams to Executives.
Certification
This course is accredited by the International Consortium for Agile (ICAgile) as fulfilling all Learning Objectives in the Agile Coaching track. After successful completion of this course, participants will receive the qualification ICAgile Certified Agile Team Facilitation (ICP-ATF). This is a key step toward achieving the ICAgile Expert Agile Coaching (ICE-AC), the industry's first competence-based certification.
What's included?
Breakfast, lunch, and coffee breaks
All training materials
ICAgile certification costs
High quality PDF handout containing a visual recount of the training
Language
The training is given in English. All training materials are also in English.
Agilar is recognized as a provider for KMO Portefeuille

-----------------------------------------------------------------------------------------------------------------------
Keep in mind, at the beginning of our agile journeys, facilitation skills are key to pave the way for teams to achieve true empowerment, collaboration, and ownership of their actions and decisions.
In this way, facilitation skills help the vision of agile-done-well come true.